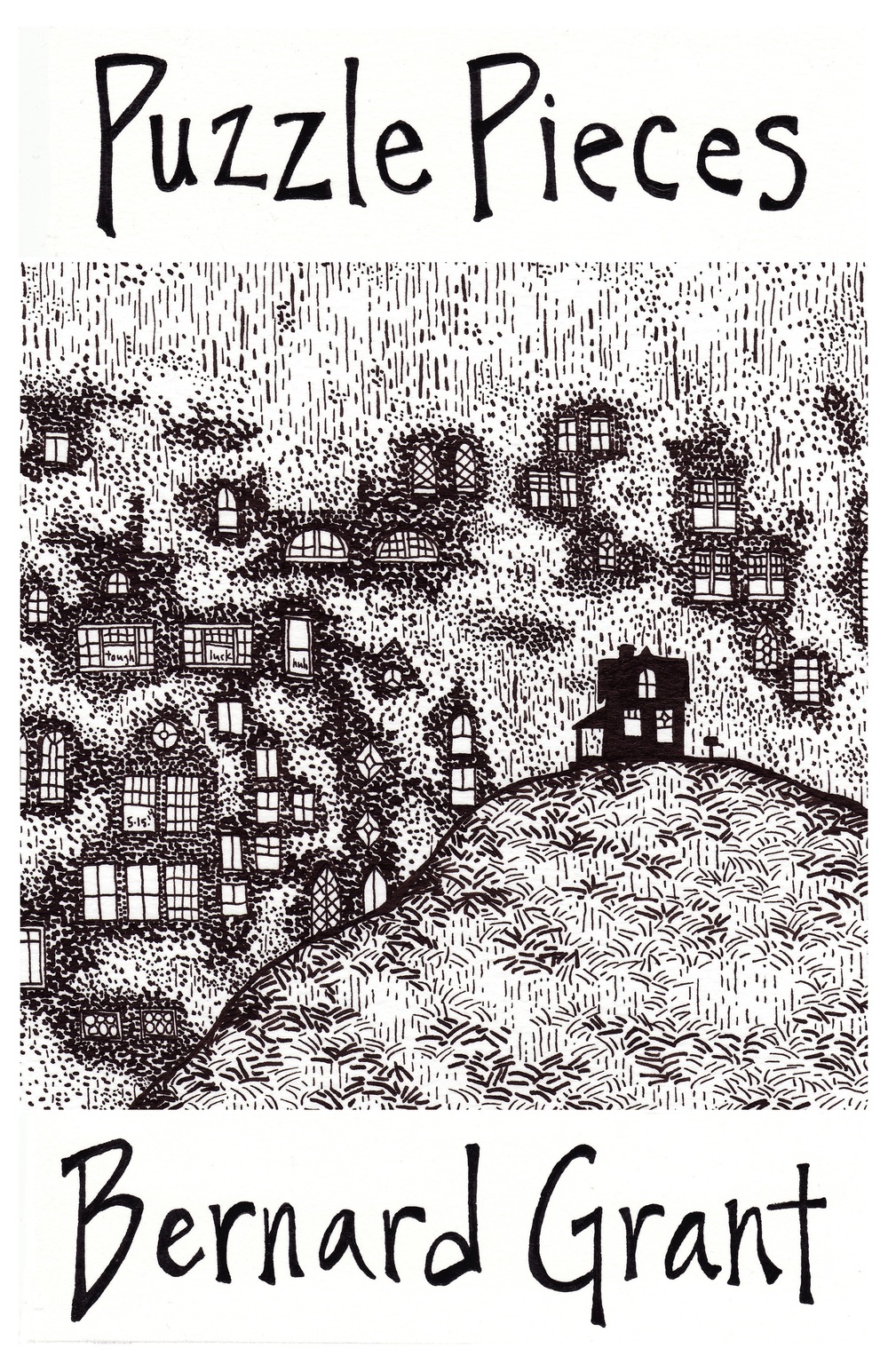 Puzzle Pieces was published by Paper Nautilus. As of June 2023, Paper Nautilus has closed, so this chapbook is no longer in print. 
When I opened Puzzle Pieces, Bernard Grant's slender chapbook of spare, short-form lyric essays, I underestimated what twenty-six pages of prose could do. I thought I'd read for an hour, make notes, read a second time, and finish this review by mid-afternoon.
Suddenly it was 9pm, and I hadn't even started writing. I'd been going back to Puzzle Pieces all day, fascinated by its layers of identity, sound, and structural intricacy. Grant in a small space encompasses race, ability, class, family, violence, art, and self-doubt. He also happens to be a twin, which further complicates his search for the elusive human grail: how to be an individual, but also… [READ MORE]
Like the identities they addresses in each of their essays, Bernard Grant's Puzzle Pieces is full of shifts and movement. Whether he's looking at gender, race, class, or ability, Grant uses language in an honest and fierce way to engage with the intricacies of his life. This, in turn, reveals the complexities of what it means to be alive. With impressive precision, Grant's writing does more than tell a story, but creates a powerful experience that becomes a part of the reader's life.
Puzzle Pieces by Bernard Grant is as intimate in voice as it is oceanic in scope. The work thrives in paradox with short-form essays that speak to what is timeless and what is current in the same breath. How is it possible to plumb the human heart, the physical body, and the cultural landscape in a single, slender volume? I don't know how, but I know this writer has done it, with linguistic grace and emotional authenticity.
Reader, beware. The stories in Bernard Grant's Puzzle Pieces start quietly enough, but they come at you fast, loaded for bear, to make "visible the threat of mortality" that hangs over everything we do. Grant is a master of understated suspense: the sentence, like the scene, is often terse, fragmented—the sliver of image, the shard of action—each word, every breath calibrated to deliver a piece of the picture of what it is to live in this mortal coil, haunted with pain and the strategies we adopt to delay or defeat it, if only temporarily. We see precisely how "it's hard to be a black kid in a white subculture," we wonder whether "loneliness is a condition not an affliction." Through birth and death and back again, a quiet dignity emerges from these spare stories, true grit layered with unassuming grace.